Welcome to Clover Hill Farm
Your Central Massachusetts Source for Quality Pastured Meats & More
~ Livestock Grain & Hay for Sale ~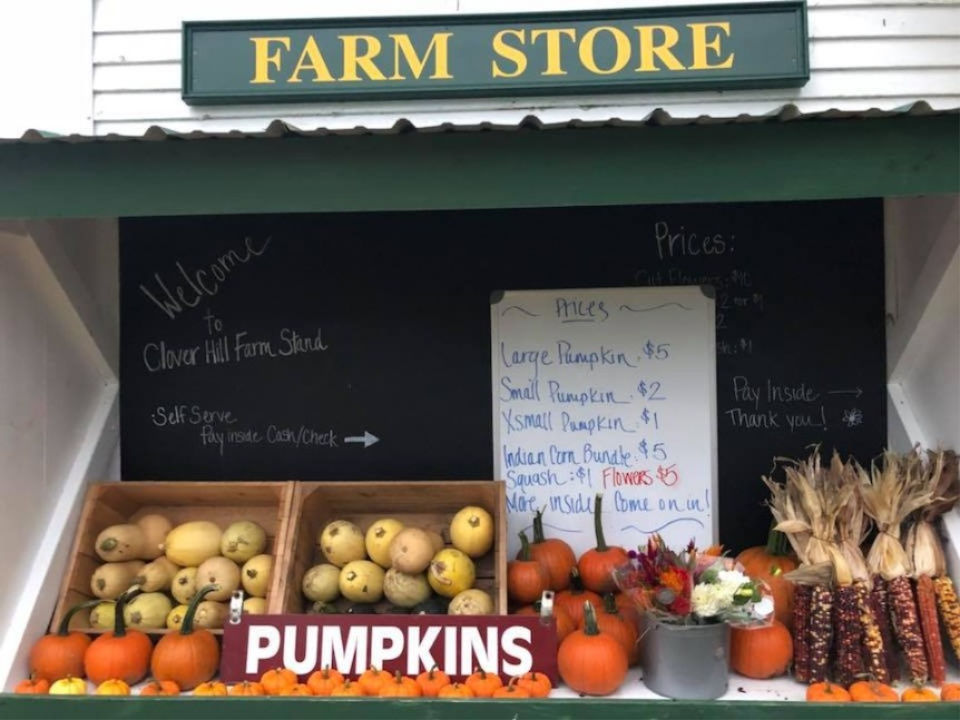 On-Site Farm Store
Visit the farm stand! Our local meat farm hosts a year-round on-site farmstand open 7 days a week. Here you can buy the best pastured beef and quality Clover Hill meats including pork, lamb, poultry, locally prepared products, and yes, fresh local Thanksgiving turkeys, too! Centrally located and a short scenic drive from either the Springfield or Worcester areas, our customers tell us we are well worth the trip! Click over to learn more about our farmstand in Hardwick, MA, then come stock up!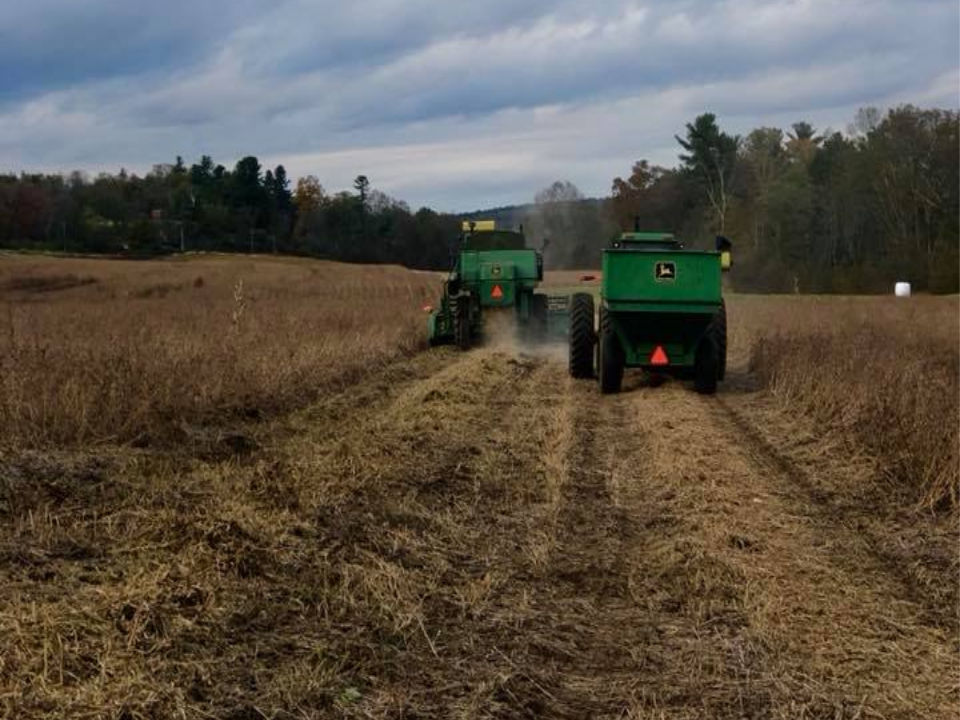 Locally-Grown Grains
Looking for a better, more economical way to buy grains for your flock or herd? We offer bulk livestock feed for sale, grown right here on the farm. Ours are non-GMO grains grown exclusively by CHF and include whole corn and whole soybeans, and ground grains and meals custom ground to order. (Worth a note--We supply small grains to local brewers, too!) Click to learn more about the small grains and custom local grains we offer, then contact us to buy grain for your farm or fancy.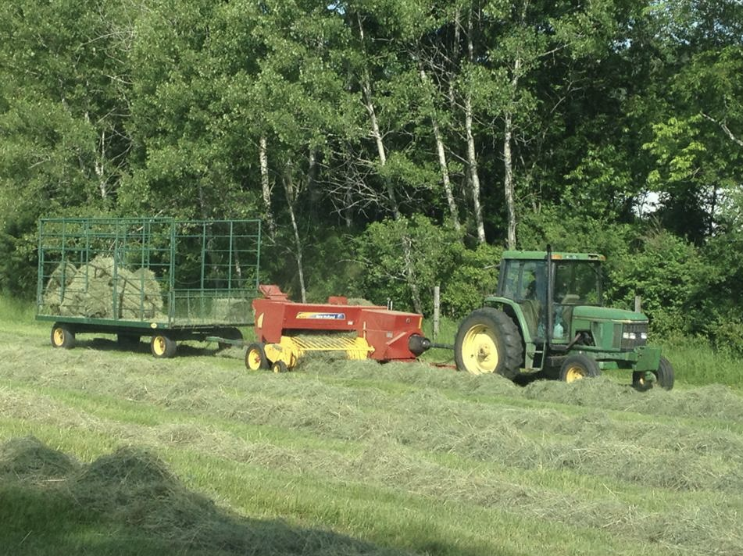 Quality Hay for Sale
Hay for horses and cows, as the old rhyme goes, and for anything else you might be feeding. CHF offers several options in bale cut, type, and size for all types and sizes of livestock. Hay is for sale year-round, and we are ready with the hay you need.
Visit our 'Hay for Sale' page to view all the options, then contact us to schedule pickup or delivery.
Dedication to Quality & Farming Forethought
Come to Clover Hill Farm for Farmstand-Fresh Meat & Prepared Products, Livestock Feeds, Hay, & Grain for Sale
Generations of Proutys have been farming here at Clover Hill Farm since the late 1800's. The farm has a long history of commitment to the farming life, dedication to producing quality products through humane practices, and re-creation to grow the farm through changing agricultural times. Once a dairy, we are now largely a crop-focused farm producing hay, corn, and GMO-free local livestock grains and small grains used for malting, brewing, and other interests.
We offer these crops and grains for sale from the farm in Hardwick in central Massachusetts, and we also use these crops to feed our variety of meat animals, including our own local chicken and turkey, pastured beef, lamb, and pork. These meats are now available in our local farm stand along with a variety of other products grown by CHF or produced in partnership with other local producers. This includes a number of prepared products made in partnership with a local chef using quality Clover Hill meats to help you conveniently, healthfully feed your family. We believe strongly in our products and in these cooperative ventures and partnerships which support other local small businesses, local and state agriculture, and the local economy.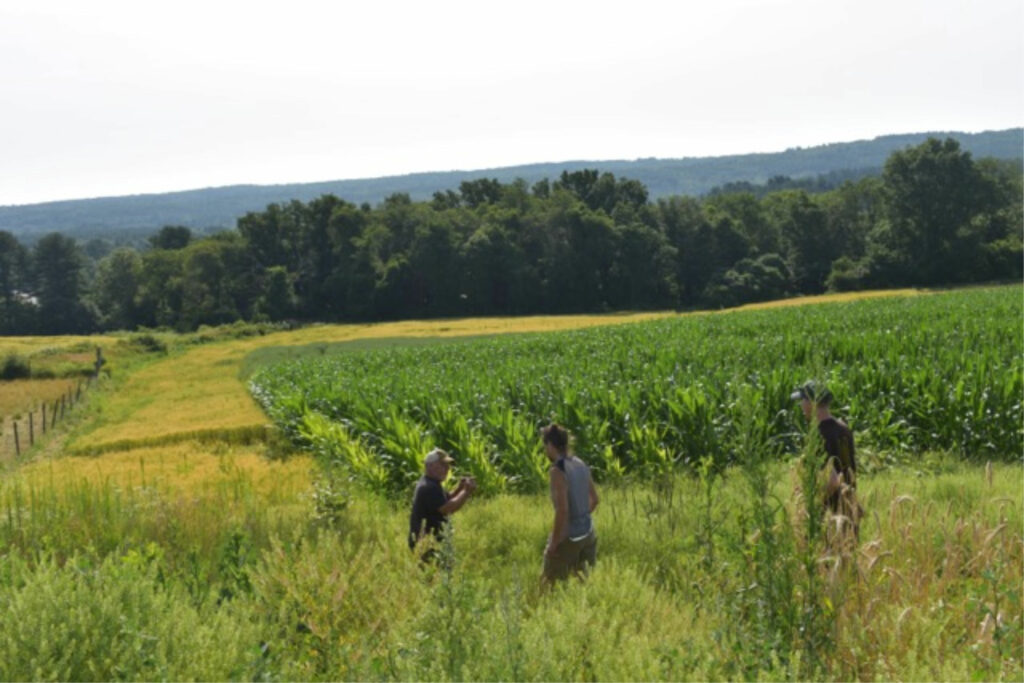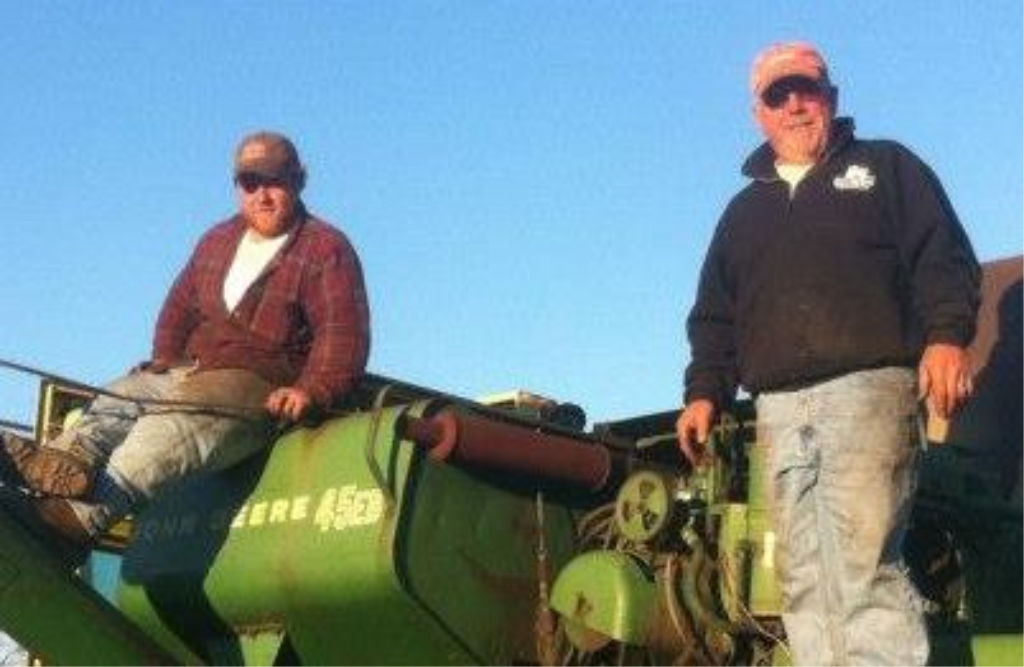 Warm Thanks and Welcome from Clover Hill Farm
We welcome you to our home on the web and invite you to use these pages to learn more about the products or livestock feeds you need. We would love to welcome you on the farm where you can visit our farm store for quality Clover Hill pastured beef and meat, ready-to-heat prepared products, seasonal cut flowers, cranberries, and so much more. Please spend a few moments and peruse these pages, and then plan to make Clover Hill Farm your resource for year-round farmstand products, or make us your livestock feed and hay supply.