Five Generations of Farming in Hardwick:
Past, Present, & Planning for the Future
Who are we at Clover Hill Farm?
We are the Prouty family: two-time honorees of the Massachusetts Century Farm award, presented to farms that have been owned and operated by the same family for 100 years or more. Ours is a diversified, multi-generational farm in business continuously since 1888. We are a former dairy changing with the times in order to remain a viable agricultural entity, working to fill the gaps and niches in both food and crop production in Massachusetts. We are a year-round, four-season farm producing quality goods and pastured beef and meats so central Massachusetts families can feed their families well, affordably, reliably. We are a breed now limited in number, drawing upon the foundations of our past to live well in the present and build toward the future.  
Generations Past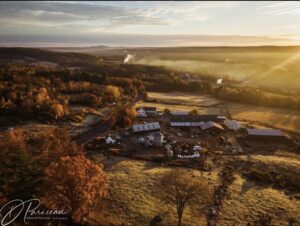 The first generation of Proutys to call Clover Hill Farm home were Henry and Ruth Prouty, who moved to the farm in 1888 from nearby West Brookfield, literally in the midst of a blizzard. Henry and Ruth laid the cornerstones of our foundations of perseverance, hard work, and dedication to the land and to the farming life. From Henry and Ruth grew generations of Proutys and what would become our history of growth and forward-thinking. Over the decades and generations, their successors saw the potential of this farm, over time buying additional land, expanding buildings, homes, crops, and produce to grow from a farm of largely self-sustenance to a respectably-sized dairy farming operation. Clover Hill was still a working dairy in the late 1970's and early 1980's, a time when many dairy farms were struggling, when current owners Steve and Robin Prouty joined the farm. Continuing on the foundation of strong herd management, careful crop production, and knowledge passed down from previous generations, Clover Hill Farm continued as a producing dairy until the mid-1990's. 
Generations Past
Today we, Steve and Robin, work collaboratively with the next generation, our son Dana. When dairying in Massachusetts proved increasingly to be an uphill battle, Steve led the farm in a new direction to change with the times; its focus now turned largely to crop production, primarily hay supported with selected vegetable crops. That crop-centric focus remains at the heart of the business today, though recent years and an injection of fresh, young ideas have seen such diversifications as the production of small grains for brewing and related uses and grains for livestock feeds. 
With so much focus on quality grain, hay, and feed crop production, another natural avenue of diversification for the farm is the raising of quality pastured beef, meat animals, and poultry. After relying in part on third-party sellers to connect with consumers, and with a growing catalog of meats, poultry, and locally-prepared products using Clover Hill meats, it was only logical for us to create one steady, central location for product sales; hence the growth of the on-site farmstand. Conveniently located on a main road into the center of Hardwick, our home base at Clover Hill Farm has proven the ideal place for our own local farm store. 
Here on our farm we are proud to say that we have full-circle control of our farm-raised meat and poultry in a way that few farms do. We grow all of our feed and livestock grains, personally manage the pastures and barns where our meat animals are grown, and oversee their slaughter and processing by choosing selected Mass state and USDA-inspected local processors whose practices and facilities we have researched and come to know well. All told, the circle of production for our animals is very, very small (roughly 25 miles), meaning that we can bring very high-quality meat, products, and produce to you with a minute environmental footprint. 
Farming our own 300 acres plus additional hundreds of acres of leased land, we believe we are doing our part to keep not only our own farm and lands open, airy, healthy, and productive, but also the fields of numerous other local former farms across six area towns--farms and fields which otherwise stand a high chance of being left fallow or growing buildings instead of food--food to feed the growing numbers of people from Hardwick to the Worcester metropolitan area committing to better eating and healthier living. These are people increasingly interested in buying from known local food producers whose practices they can see and know well, and whose food they can trust as both healthful and responsible.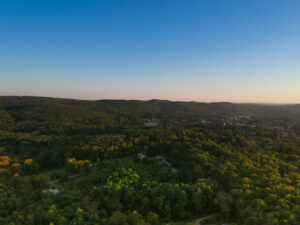 With an eye to sustainability, responsible farming, and of course, customer service and product interest, we continue to look for ways to bring our farm forward as providers of quality foods and livestock feeds, such as growing several GMO-free grains. Growing gmo-free crops means removing herbicides from our fields and adopting a variety of practices that are more earth-friendly, healthier for the environment, natural life cycles and pollinators, and that are, ultimately, more gentle and sustainable for our farm and the fields where we grow. It's a practice for today that we believe is the best way to carry us all into our future, doing our part as stewards of the land to pass on to the up and coming generation, and generations yet to come. 
Generations Future
With our son Dana Prouty as our partner, we are proud to have the next generation of Clover Hill Farmers so actively and innovatively growing the farm and helping to diversify the crops and products in a way that helps to grow the farm in a sustainable, profitable way. With the same commitment to community and the principles of integrity, humane practices, and stewardship, a belief in hard work, and the work ethic and dedication passed down from the generations that preceded him, we all, together, have confidence in the future of Clover Hill Farm. Today we work in partnership with this generation. Tomorrow they are the future of Clover Hill Farm, and the link to future generations to come.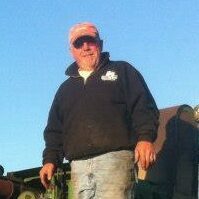 Steve Prouty
After spending his formative years around the farm and pursuing a degree in Agriculture from the UMass Stockbridge School of Agriculture, Steve came to work full-time on the farm, eventually taking control of the farm completely. Steve oversaw the transition of the farm from a dairy operation to the diversified crop, meat, and produce farm that it is today.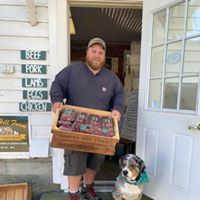 Dana Prouty
Dana attended the SUNY Cobleskill School of Agriculture & Natural Resources, following the family lead into Agricultural Business. His time in New York state exposed Dana to many types of crops and farming, many of which are not typical of Massachusetts farms. Returning, Dana has brought fresh ideas and direction to the farm, preparing to take it into the future as a sustainable Massachusetts farm and business.