Local Partners & CHF "In the News"
Proud Partnerships Supporting Local Agriculture, Cooperatively Supporting Local Business & Our Local Economy

At Clover Hill Farm we believe in supporting and patronizing local businesses, not only as a farm aiming to further the cause of agriculture in our state, but also as fellow small business owners, and as private patrons, too! We believe in doing our part to create a thriving local, state, and regional economy that is a benefit to all patrons and businesses in Hardwick, Central Massachusetts, and across the entire state. 
Our diversified product offerings mean that we are fortunate to be involved with a diverse variety of farms, agribusinesses and other businesses, as well as private individuals and private ventures.
Listed here are links to many of these businesses and a few profiles that tell a little more of the story of what we do and have done here at Clover Hill Farm. We hope you will spend some time exploring these links and the businesses behind them, visiting, and patronizing these sites both online and off.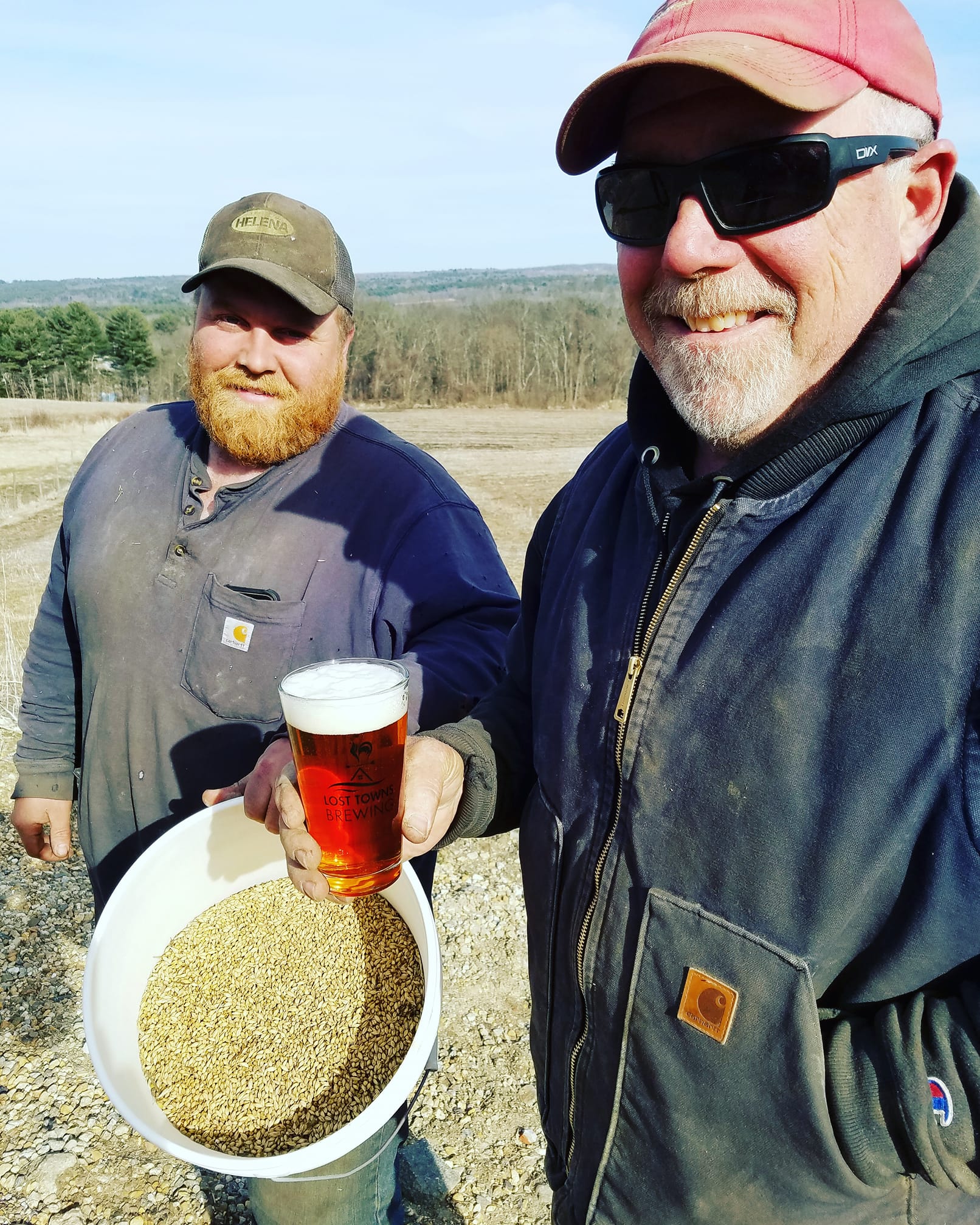 Local Businesses and Partners of Clover Hill Farm
---
Valley Malt
Valley Malt is a buyer of our specialty grains which they malt and sell as brewing supplies for home brewers and commercial breweries, many of which are also right here in our state.
---
Lost Towns Brewing
Lost Towns Brewing is one of the newest businesses to join us here in the Gilbertville Village of Hardwick. This nano-brewery is in part the daughter company of Hardwick's Still Life Farm and much of Still Life's fruit and vegetable produce is used in their beers and in the taproom. We are humbled to say that Still Life uses grains produced by Clover Hill and malted by Valley Malt in their "Rabbit Line" brew.
---
Stone Cow Brewery
Fellow farmers located in neighboring Barre, Massachusetts, Stone Cow Brewery works cooperatively with Clover Hill on many projects, and has been known to include our grains and hops in their beers, too.
Wormtown Brewery
Wormtown Brewery boasts "A Piece of Mass in Every Glass", and we are proud to say that from time to time a piece of Clover Hill Farm is one of those proud parts! Centrally located in Worcester, MA, it's a great place for a great local brew!
---
Mimi's Coffeehouse of Hardwick
Not only does Mimi's use Clover Hill Farm pastured beef in their highly popular Thursday Night Dinner burgers, but they do more than their share of "fueling" the farm crew--sometimes several times in a busy farm day! Stop in at Mimi's Coffeehouse of Hardwick for great coffee, breakfast, lunch, and of course, Thursday Night dinners!
---
Mike LeClair Photography
Mike has a talent for unique, story-telling photography, from both on the ground and in the air. Many of the photos used on this site are the work of Mike. For stunning shots, please check out Mike LeClair Photography. 
Clover Hill in the News - Our 15 Minutes of Fame!
Clover Hill Farm on Chronicle
Clover Hill was recently featured on a "Classic Chronicle" segment for our own Central Massachusetts cranberries! Watch the video to see CHF and our hometown:
Clover Hill Farm on Chronicle: Winter 2021
As providers of high quality local livestock feeds, Clover Hill Farm remains a busy place, even in the dead of winter. We are proud to welcome WCVB's Chronicle to our farm to give a glimpse of what year-round farming in Massachusetts really means. Watch the video to see what goes on at the farm in the winter:
---
Country Bank for Savings
We are proud to partner with Country Bank for Savings and proud to be a part of their locally-focused initiatives. Get a glimpse of Clover Hill Farm in this Country Bank video!
---
Clover Hill Farm in the Worcester Telegram & Gazette
We are both proud and humbled to have the Worcester Telegram & Gazette share our farm's story.
---