Contact Clover Hill Farm
For questions, to send us a message, or if you need more information regarding any of our hay, grain, or farm store products for sale, please email us at:
Additionally, you may call, text, or email us here at Clover Hill Farm for product inquiries, orders, and information. Direct phone and email information can also be found on below.
Please know that as a working farm our office is frequently out in the fields, pastures, and barns. Hours are always long. Email or text is the preferred and most efficient method of contact, as service is often spotty, calls can easily be missed, and we are otherwise frequently unable to accept a call when the time is right for you. If you leave us a message we will certainly return your call as soon as possible. Although we do our best to return all calls and messages within 24 hours, there are times when that is not possible. If you do not hear from us within 48 hours, a gentle nudge would not be considered out of order.
Clover Hill Farm is located in the Gilbertville village of Hardwick, MA. Our farm is only moments out of the center of Hardwick, and just out of the "Old Furnace" village of Hardwick as well. See our location on the map for more location specifics and for directions to the farm.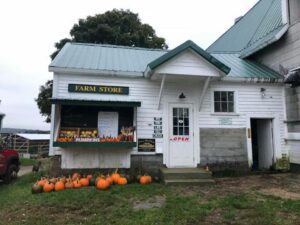 Business Hours
Farmstand Open Daily "Sun-up to Sun-down"