Spring Planting is Starting and the Farm Stand is Here for You!
When the world is thrown into chaos, we here at Clover Hill Farm do what farmers do best—put our heads down and continue on.
In many ways, farm life doesn't change all that much, despite all that is going on around us. Life on the farm is dictated by many things...the seasons, the animals, the weather...but none of those things will be dictated by us. And so, we continue to work steadily with them—preparing, feeding, and producing.
This time of the year is always one of the most exciting and most optimistic, invigorating times of the year. In a year like this, that optimism and energy is a welcome friend. We're inviting you all in to take a virtual look at what's happening on the farm in these early spring days. Scroll through these pictures for a look into the future.
Please join us at the end of this post for a quick "hello" from the farm stand.
Spring Planting Begins!
Here on our farm in the Gilbertville Village of Hardwick, MA, we are just getting started with some early planting of small grains. These pictures are from earlier this week when we were able to get into the fields to plant barley. We have no doubts that our local brewing and malting partners will be eager to go in the months ahead, and we will be ready with this grain in the ground.
The pictures here show Dana getting crops in the ground with our "no till" planter. No till planting is an excellent option for planting small grains like barley, one that we adopted a few years ago. No till planting requires less plowing, fewer machine hours, less mileage over the ground, and therefore less fuel and emissions. With less tilling (literally no tilling), the ground is disturbed less which means this method is superior for erosion control. This results in a number of environmental benefits, including less run-off into water systems and enhanced water quality.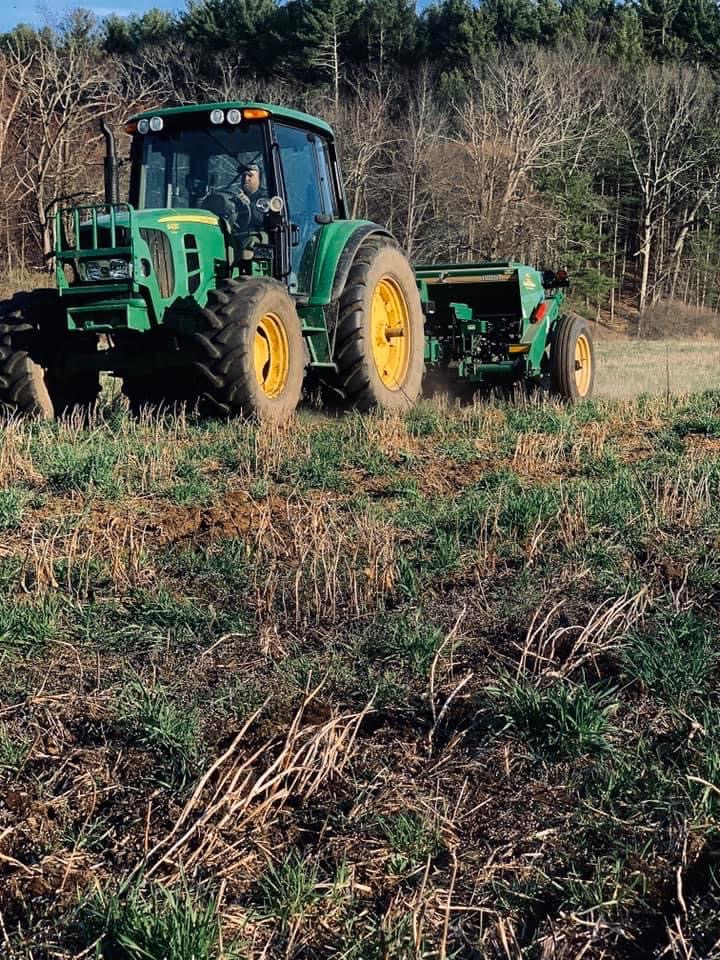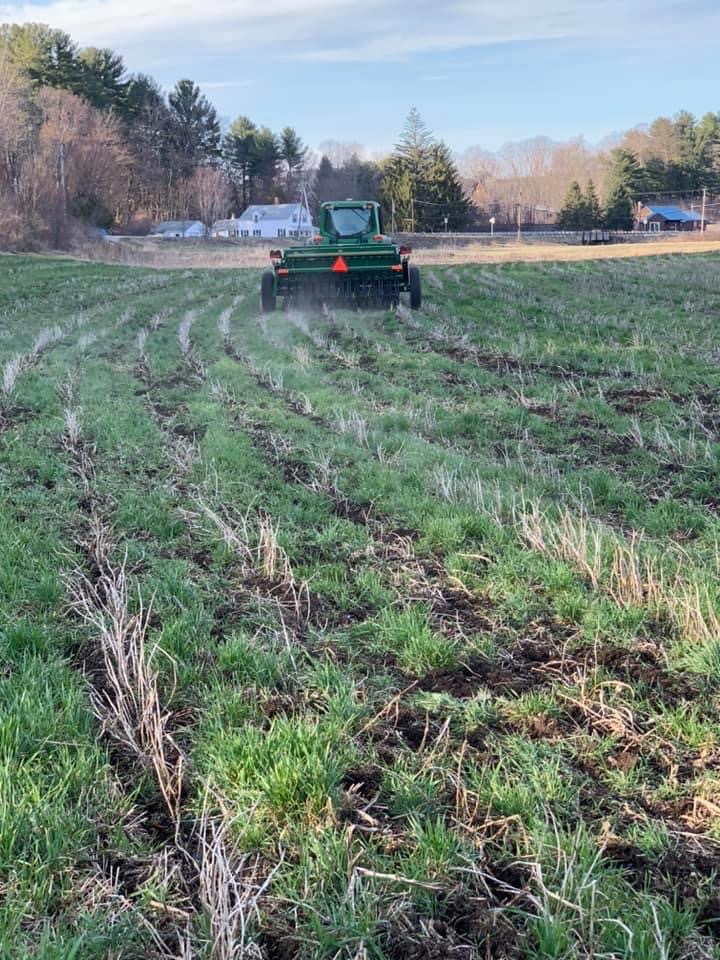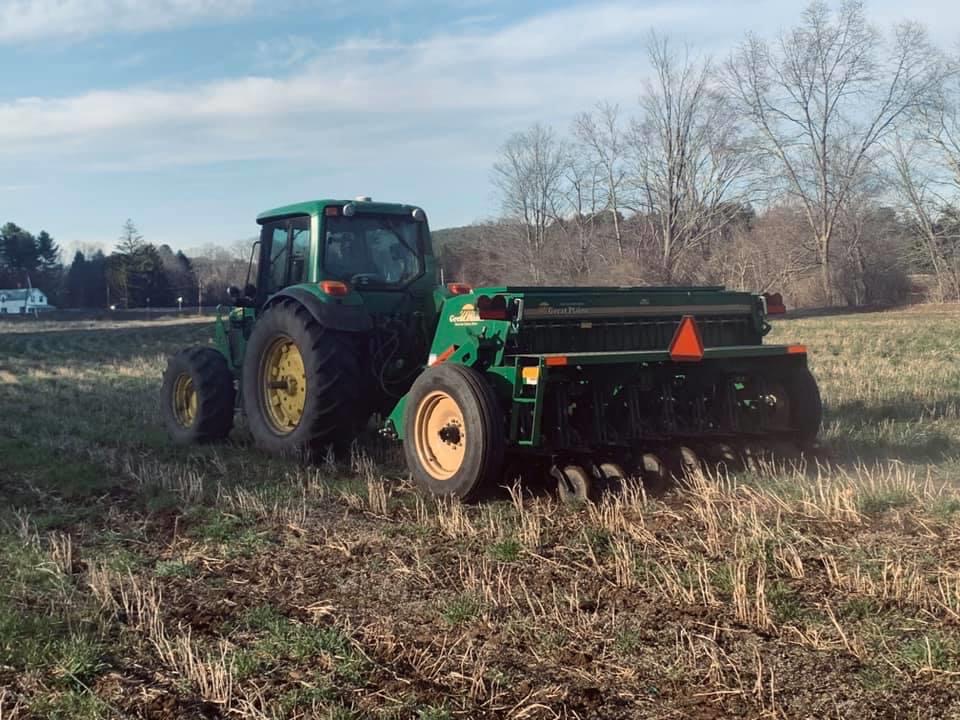 No-till planting is an environmentally-friendly way for us to plant small grains and crops.
Note the growing grass. That is a cover crop planted last fall that helps maintain soil quality and control erosion. It also helps to build organic matter in the soil.
We "drill" seed through that cover crop to plant the new barley without disturbing the soil.
Our Local MA Farm Stand Still Standing for You!
The farmstand at Clover Hill Farm continues to be open, as always. We have always been a place conscious of cleanliness and food safety and continue to be that in every way. We'd like to express our sincere gratitude to those of you who have chosen the Clover Hill Farm Store as a reliable source of farm fresh-frozen meats and meals.
Thank you for trusting us to continue to be a provider of healthy, quality, humanely-raised meats, eggs, and more. We will continue to process our own farm-grown local meat, eggs, and seasonal products as they come available. The farm stand is open daily year-round, "sun up to sun down."
Please follow us on Facebook and Instagram and continue to check back here on the blog and our website. We will update you as even more product becomes available, and we'll share more inspiring news and pictures from the farm!
Have a question or comment? Get in touch with us here at Clover Hill Farm—we're happy to hear from you!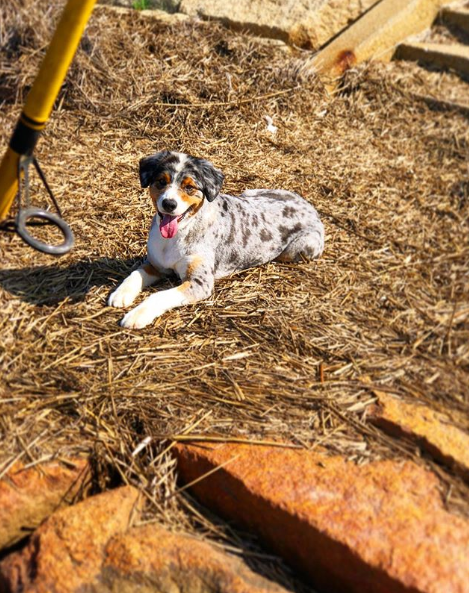 Obligatory Ted pic!
A happy, healthy "Hello" from Ted, who wishes the same back you and yours!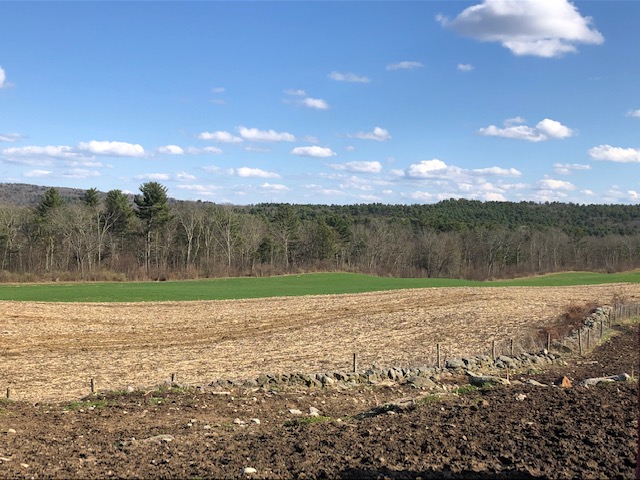 Left: The fields at the homestead on Barre Road in Gilbertville (Village of Hardwick, MA). Ready and waiting for their time to shine!
Right: Our happy, healthy, humanely-raised beef herd enjoying some early green grass. We supplement their feed with our own hay and farm-grown grains until the grasses grow lush enough to support them again.