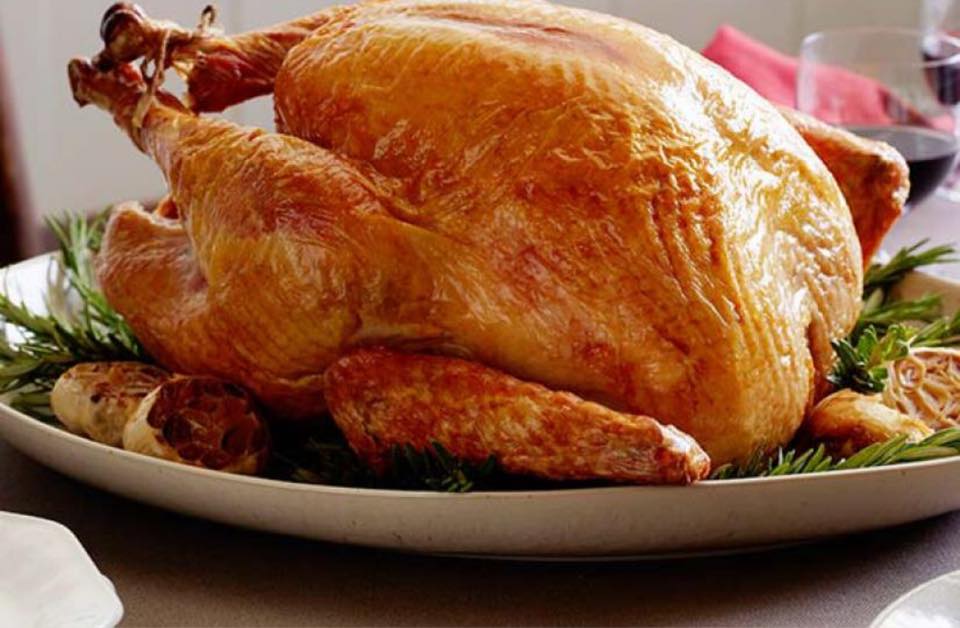 Looking for a fresh turkey farm? Wondering where to buy a fresh turkey near to you?
Look no further, we have you covered! Clover Hill Farm grows healthy, humanely-raised farm-fresh turkeys for Thanksgiving. Turkeys can only be guaranteed by pre-order reservation, so you'll want to be sure to order your turkey now, before they are all claimed.
GMO-Free Farm-Fresh Turkeys
The turkey we grow for you is the same turkey we grow for our family. Our turkeys are raised right here on the farm in spacious pens with plenty of air and sunlight, where they are as safe from predators. Clover Hill Farm turkeys are raised on GMO-free grains that we grow and harvest ourselves. They are processed locally as well, so we can reduce the miles between you and your food, making ours a more responsible choice.
Pick Up Fresh at the Farm
When that day comes–and it's coming much faster than we think(!)–we will have your fresh turkey refrigerated here at the farm, awaiting your scheduled pickup. We will arrange a pick up day and time with you, and your Thanksgiving turkey will come fresh, never frozen, direct to you from our own hands. However, we are likely to run out, and we can never guarantee any last-minute unclaimed birds, so please do contact us today to order your fresh whole turkey.
Don't Forget–Cranberries & Pot Pies, Too!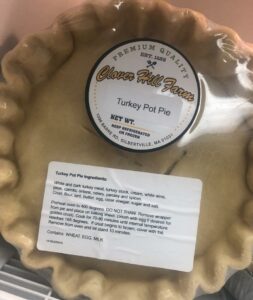 Don't forget that we now have an on-site farmstand at our Hardwick, MA farm. Our farmstand is open year-round, every day. We will have our own Clover Hill Cranberries in stock and for sale in the farm store, as well as other excellent farm and local products. Now we even have locally-prepared ready-made dinners, pot pies, and soups–and yes, we stock turkey and chicken pot pies. Come for a visit soon, but don't forget to order your turkey today!