Winter at Clover Hill Farm and Another Visit from Chronicle
It might seem logical to assume that a crop-focused farm doesn't have a lot going on in the dormant months of winter, but on farms like ours, that's just never true.
There are always animals to be fed, equipment to maintain and repair, feed to mill, customers to serve, and a farm store to keep open.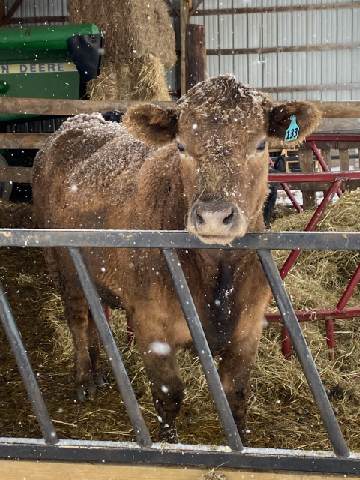 Often for us, shorter days only mean less time in which to get it all done. But we're not complaining! We're fortunate to still be here, the fifth generation of Proutys, proud to be continuing this family tradition, and proud to be fulfilling a vital role in the food chain of our great state; not just for our human friends and neighbors, but for their four-legged friends as well.
A Winter Welcome Back to WCVB's Chronicle
We recently welcomed back Boston WCVB's Chronicle for a look at what it means to be a fifth generation farmer, and what winter means here on Clover Hill Farm these many years later.
Check out our second fifteen minutes of fame on Chronicle, where we are joined in good company by Lookout Farm of Natick.
Clover Hill Farm Store Open Year Round
As a reminder, our farmstand in Hardwick is open all year, seven days a week, "sun up to sundown.". We are working hard to keep it stocked with our farm-grown quality meats and value-added CHF prepared products. Come on in–we're proud to feed you!
Soon Spring Will Be Springing!
We thank you for taking the time to learn a little more about what happens on our farm all year long. Soon, we'll trade that snow for greening fields (we'll selectively forget about the mud while we can). We hope to have some exciting news to share this spring and summer, too–stay tuned!